From Resourcer to Team Manager in 4 years!
A Stamford girl with a farming background, Edina joined MorePeople in 2015 after returning home from The Royal Agricultural University in Cirencester where she was studying Business Management.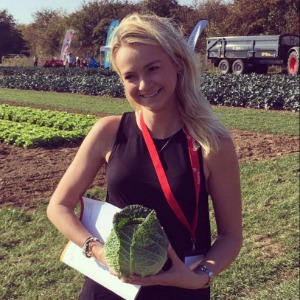 With no recruitment experience to speak of, Edina started as a Resourcer – a role which had her generating candidates for niche areas of the market and working closely with all the more experienced recruiters in the team.
After a matter of months proving her mettle as a Resourcer, Edina was promoted to a Consultant in the January of 2016. Working in the technical area of our business she quickly found that she had a natural flair for all things agronomic and grower oriented.
The first year in recruitment is always tough and it's a bit of a baptism of fire to be given so much responsibility and autonomy so soon. The same was true for Edina – it took time to build momentum in her market to establish her personal brand as the go-to recruiter of choice.
The second year was where things started to really pick up speed. With more experience under her belt, 2017 was a super year. Delivering 109% of her target Edina earned decent commission for the placements she made and a bonus for delivering her annual target. She also received a bonus for the company achieving its target that year.
2018 and Edina was presented with a bigger basic salary and a bigger target to go with it. Edina delivered 117% of target, earned great commission and an additional bonus again.
2019 and another promotion. Now a Team Manager with a report of her own – she now runs the Growing and Agronomy Team.
The next step?
Associate Director and a bigger team.
Our biannual appraisal process and the clear competency framework that exists at MorePeople means that everyone, at every level, is clear on what they should be working on to make the next jump.