​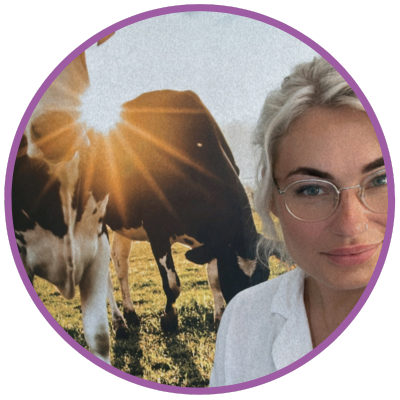 ​
​
Name: Sandra Poskaityte
Position:

Senior Consultant, Finance & Professional Services
Time at MorePeople: 6 months
​
​
​
​
1. Describe your job in three words: challenging, rewarding, exciting
2. What's the coolest thing you're working on right now: My relationship status :D just messing. I am currently working with one of the largest Garden centers in the UK.
3. Which famous person would you love to meet: Tom Hardy or Chris Hemsworth or Jason Momoa
4. Favourite drink: Aperol Spritz
5. Best holiday destination so far: The best beach holiday I would say Cuba the best city break was Barcelona (love the city)
6. What are you currently reading? James Smith - Confidence
7. Current favourite song: Case of the Ex by Jack Back , N.F.I & David Guetta
8. If you weren't a recruiter, what would you be? I always wanted to work with animals
9. If you had to watch only one tv show over and over forever, which one would it be? Friends
10. Where were you born? In Lithuania, in the 4th biggest city in Lithuania (Siauliai)
11. What's your proudest moment? Not sure if I have one , maybe being able to build my life in the UK , after moving across the world when I was only 17
12. Dogs or Cats? Dogs
13. Which football team do you support? Not really a football fan, Gooo Team :D
14. What skill do you wish you possess? I would love to know how to play guitar.
15. What's your guilty pleasure? Cheese & Pastry
16. What did you want to be when you were a kid? Hairdresser
17. What three things are you taking to a deserted island? Knife , my dog , canned food :D
18. Do you have any phobias? Hate spiders, the dark and small closed dark rooms/places
19. Where are you next going on holiday? Will be going to Menorca
20. What's your least favourite household chore? Cooking :D
21. Describe MorePeople in three words: Fun , Ambitious, Experts
22. What do you love most about your sector? I enjoy speaking with new people, and supporting candidates to secure their new role, and helping clients to build their teams with the right talent
23. Who inspires you? My mum
24. What is the worst job you ever had? I worked in a kebab food truck
​
​