MorePeople have signed up to (more:trees) to support tree planting in order to offset future carbon emissions.
This is the beginning of our journey to becoming more sustainable as a business, making small steps in the right direction for a carbon neutral future.
For every placement we make, we'll be planting a tree on behalf of the candidate and the employer! Both parties will receive confirmation of the tree that will be planted for them, each month.
Planting one tree sequesters an estimated 0.3t of CO2 over it's growth life, but it also gives many more benefits.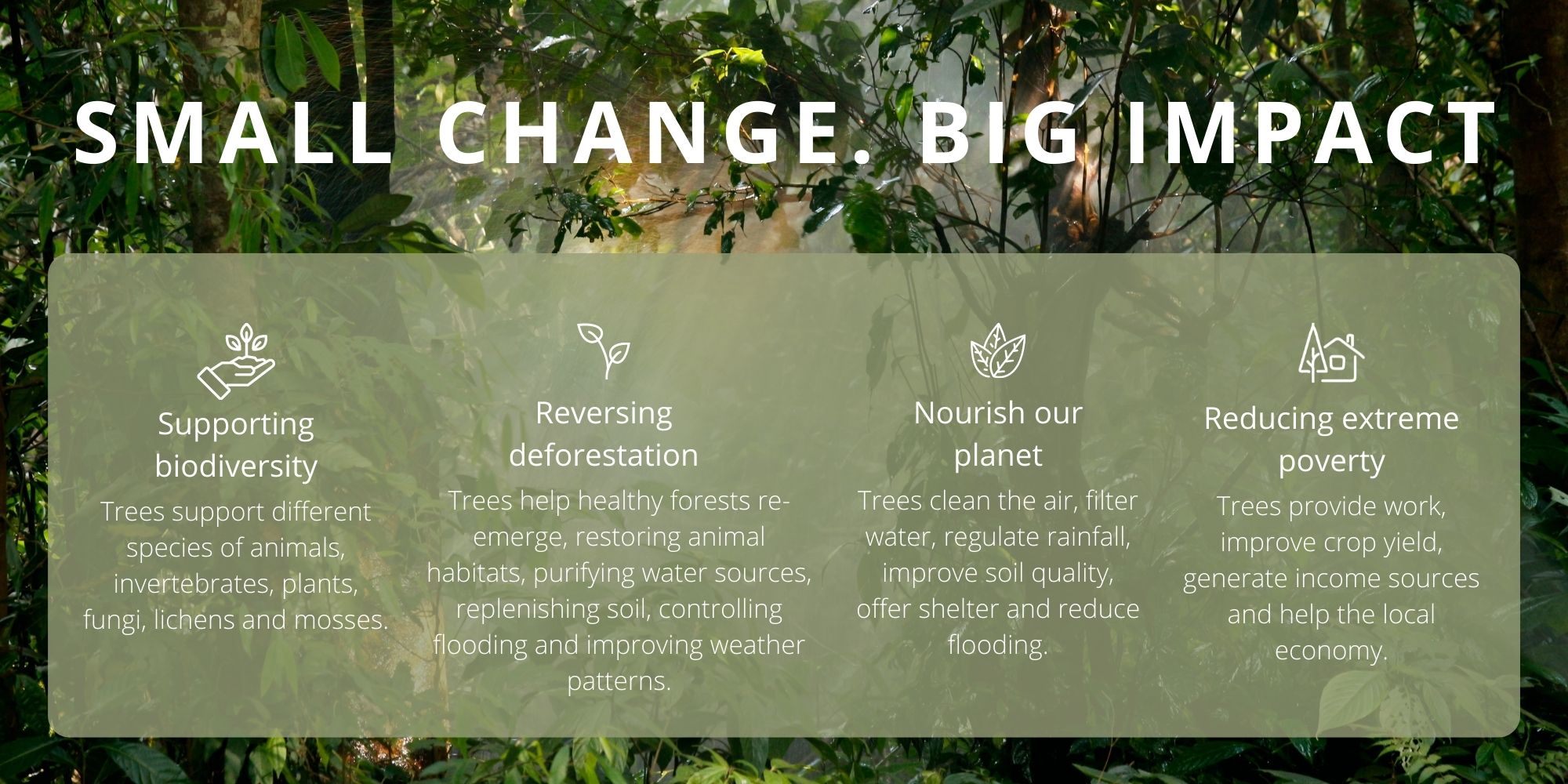 ​
Carbon dioxide is one of the biggest drivers of climate change, which makes forests one of our greatest solutions. Trees capture and absorb carbon dioxide from the air while releasing oxygen in its place. And, their size, root systems and long life span mean they can do this at scale.
The UN Sustainability Goals (SDGs) form part of a 15-year plan to end poverty, protect the planet and improve the lives and prospects of everyone, everywhere. Tree planting allows you to contribute to this plan significantly, supporting 10 of the 17 goals:
Goal 1: No poverty

Goal 2: Zero hunger

Goal 3: Good health & wellbeing

Goal 5: Gender equality

Goal 8: Decent work and economic growth

Goal 10: Reduced inequalities

Goal 13: Climate action

Goal 14: Life below water

Goal 15: Life on land
​
How does it work?
​(more : trees) partner with tree planting partners across the world who work with local communities to restore healthy forests and reduce extreme poverty.
By planting trees we help sequester CO2 emissions while providing co-benefits such as water filtration, shelter, food sources, poverty alleviation and biodiversity.
The more trees we plant, the more we help. Current projects include locations such as Madagascar, Kenya and Haiti.
Read more about the projects here.
​Find out more about (more:trees) here!