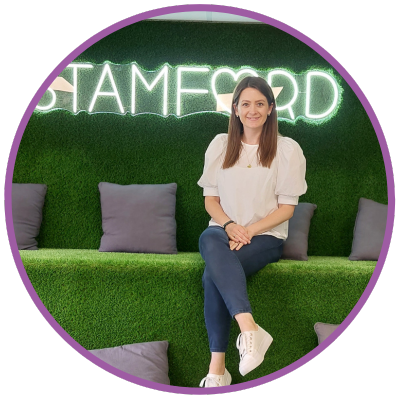 ​
​
​
Name: Lucy Renner
Role: Senior Consultant, Commercial
Joined MorePeople: February 2023
​
​
​
​
​1. Describe your job in three words: Challenging, rewarding, fast-paced
2. What's the coolest thing you're working on right now? Getting to know a whole new team and new sector
3. Which famous person would you love to meet? David Attenborough
4. Favourite drink? Boulevardier
5. Best holiday destination so far? Borneo. Staying in a longhouse with the Iban tribe, climbing Mount Kinabalu and relaxing on a private island
6. What are you currently reading? Shh! I have a plan!
7. Current favourite song? Biig Piig - Feels Right
8. If you weren't a recruiter, what would you be? International food critic.
9. If you had to watch only one tv show over and over forever, which one would it be? Friends
10. Where were you born? North London
11. What's your proudest moment? Completing an 8 year live-in property renovation project.
12. Dogs or Cats? Cats. Much less needy than dogs!
13. Which football team do you support? Rugby over football every day.
14. What skill do you wish you possess? The ability to pause time for everyone and everything in the world apart from me so I can catch up on work, sleep and do that life admin that never gets done
15. What's your guilty pleasure? Listening to cheesy songs from our teenage years and dancing around the living room with my oldest and bestest friends 😊
16. What did you want to be when you were a kid? Teacher
17. What three things are you taking to a deserted island? Private yacht (fully stocked and staffed), my family, a book
18. Do you have any phobias? No
19. Where are you next going on holiday? San Sebastian
20. What's your least favourite household chore? Folding and putting away endless amounts of tiny children's clothing.
21. Describe MorePeople in three words: Market-leading, innovative, fun
22. What do you love most about your sector? Getting to know the many incredible and passionate individuals involved in getting our food from the fields to our plates
23. Who inspires you? A very good friend of mine who is at the forefront of their industry professionally and also happens to be the most intelligent, interesting and hilarious person I know.
24. What is the worst job you ever had? 12 hour shifts working in a factory during uni summer holidays...
​