Back to job search
Langmead Farms c/o MorePeople Arable Farm Manager
Location:

Chichester, West Sussex

Sector:

Salary:

Negotiable

Contact:

Lycia Pitcher

Job ref:

LP14142

Published:

23 days ago
​​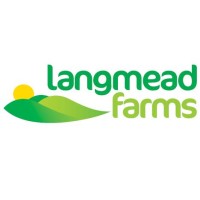 Arable Farm Manager | West Sussex | £ Competitive Package
Do you want the opportunity to work with a forward-thinking, family-owned business in West Sussex? We are delighted to be working exclusively with Langmead Farms for an Arable Farm manager role to grow and build the arable side of the business.
The Business
The Langmead Farm business operates on over 5000 acres of land which covers arable and fresh produce cropping in West Sussex. The business produces salads, cabbage and other vegetables crop for the fresh-packed and ready to eat markets. Their chosen locations create an ideal climate for the production of high-quality arable crops and intensive fresh produce in a sustainable rotation. Langmead have a strong focus on regenerative agriculture within a fully irrigated system and the Arable Farm Managers role will be pivotal to the continued growth and development of this exciting group of privately-owned companies. They're looking for an experienced Farm Manager with extensive knowledge in arable farming to grow this side of the farm.
The Role
You will be responsible of the day-to-day management of a large in - hand arable operation reporting into the Farm Director. You will need experience in a similar role with combinable crops and supervision of all arable farm staff and contractors. You will also manage the grain storage and all storage of the crops and harvest operations. You will need to have the determination to build and manage this side of the business and bring in new ideas, opportunities and visions. You will have financial management of the arable enterprise including budgetary responsibility so you will need experience of this from a previous role.
The Candidate
We are looking for experienced hands-on Farm manager who is passionate about farming, regenerative agriculture and conservation and a detailed understanding of the balance between profitable commercial production and environmental management. Have the ability to understand and deliver on clear strategic aims as directed by the Farm Director, Owner and Board and assisting in the implementation of these. Also, someone who understands and can embrace the challenges faced by modern agricultural businesses and the future structural changes to industry. Someone who is BASIS and FACTS qualified would also be desirable.
If you'd be interested in this position please apply, or for more information please contact Lycia@morepeople.co.uk. MorePeople are the exclusive recruitment partner for this assignment and any direct or third-party applications will be forwarded to MorePeople.
​