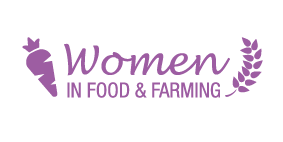 'Women in Food and Farming' is a group of professional women in food, agriculture and the land-based industries at all stages of their careers, who get together to discuss business issues, support each other via mentorship and advice, and help generate networks of contacts that might be useful to themselves and their businesses.
Founded by Groceries Code Adjudicator, Christine Tacon, the group started back in 2011 with just five women and has now grown to over 500 members. MorePeople support the group by managing the membership and organising events throughout the year.
The group tends to meet three times a year, normally in London, with two informal networking events with interactive presentations on relevant topics, followed by a light buffet and lots of networking. We also hold a sit-down dinner in the summer, with themed conversations running throughout. As the group expands, we will continue to adapt these events according to the feedback of members.
Due to the COVID-19 pandemic, all face-to-face networking events have been temporarily suspended however, to keep these valuable conversations going, we have teamed up with Beanstalk.Global to host a series of virtual events.
The next event will take place on Tuesday 4th May 2021 at 5:30pm - details to follow
You can watch the recordings of past events here:
- April 2021 (Beverly Dixon on culture and values)
- March 2021 (Emily Norton on "The future of farming – making sense of Brexit, Covid, carbon and food")
- February 2021 (Hilary Lees on mental fitness and how to build your resilience to thrive in challenging times)
- January 2021 (Jane Craigie on the Rural Youth Project)
- December 2020 (Sharon Kennett on speaking in public with confidence)
- November 2020 (Anna Harris on motherhood and ambition in the grocery industry)
​The group is open to anyone who feels the network would be of benefit to them – to meet, network, offer moral support, seek out mentors, ask questions and share experiences. A key aim is to promote the sectors we represent and actively encourage others into the industry, be it those of the younger generation or those changing their career path.
It's free to join, either via invitation from an existing member or by completing the form below. We can then add you to our database to make you aware of future events and share useful information.
​