At MorePeople, there is a clear pathway that all recruitment consultants can aspire to:


​Sarah's Story
I joined MorePeople in April 2019. Prior to joining MorePeople, I was the Assistant Section Manager at Waitrose in Stamford, where I was responsible for a team of people, the compliance across the branch and internal recruitment. I didn't have any external recruitment experience, and aside from supermarket experience, I was naive to the sectors we specialise in too!
When I joined, I came in as a recruitment consultant and ended up supporting the Agriculture and Horticulture desk. It was my first exposure to these industries, so as well as learning recruitment, I was trying to take in as much knowledge on the sectors as I could. In February of 2020, I was promoted to Senior Consultant in the business. This was still on the same desk and involved bigger targets and better industry impact. 2020 was then a turbulent year. After being furloughed for 6 months due to covid, I came back in October 2020 ready to hit the ground running again. Fast forward a year, I got my promotion to Team Manager in 2021. Since 2021, the business has grown and changed significantly.
As well as working to hit my personal targets month in month out, I manage a team of two across agriculture and horticulture recruitment. I work with my team to provide training, support and ensure they can be the best that they can be. I'm working hard to be the face of Horticultural recruitment in the industry, by taking part in events, podcasts, the YPHA and more.
​Tom's Story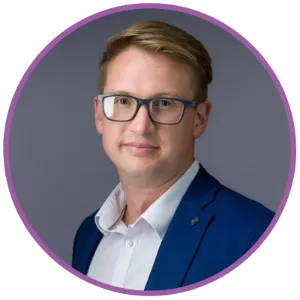 I joined MorePeople in 2016 as a senior consultant. My previous career was made up of a grad scheme, a sales role in a gifting business and a marketing role for a real estate business in Canada. I joined on the commercial desk and have been in the same function ever since but with various iterations on areas of focus, eg. geographical regions, fresh produce, food manufacturing, salary levels etc.
I was first promoted in 2019 to become a team manager, earning an increased basic salary along the way after hitting performance triggers.
I was then promoted to a newly created head of academy role in 2022. This came with a new set of priorities, a basic pay increase and a new commission structure. Whilst I enjoyed helping new recruits enter the world of recruitment, I struggled to balance the needs of new hires with the day-to-day talent generation and utilisation. So, I took a sideways step later in the year to become an executive consultant where I could be more focused on my own desk, KPI's and billings. I still play a part in helping those in the commercial team but without the day-to-day people management responsibilities. That move helped me to deliver my best billing year in 2023, meaning more commission and personal earnings.
Lawrence's Story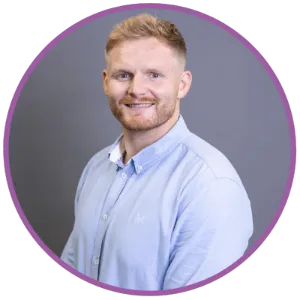 ​I joined MorePeople in April 2019. This was my first role in Recruitment, but before this I worked in the NHS as a Practice Manager, where I ran a GP Surgery in Holbeach. I had joined them after I finished playing Rugby full-time, as an Admin Assistant, and worked my way up and worked there for around 2 years.
I joined MorePeople in a new position for the business, a "Resourcer". It was my job to try and find candidates for all desks/specialisms across the business.
After 3 months or being a Resourcer, I moved up into a Recruitment Consultant position on the Operations desk. In this move, it meant I was doing a full 360 recruitment position. After 6 months in this position, I was then promoted to Senior Recruitment Consultant within the Operations desk, before then becoming Team Manager in Jan 2022 and since then I have helped build the team up to a team of 5 across Operations & Engineering. Throughout the whole time of recruiting for Operations, we help fill all roles, within Production, Warehousing, Logistics/Supply Chain, Planning, Health & Safety and Engineering, across Horticulture, Fresh Produce, Agriculture and Food Manufacturing.
​
​
​
​
​
​