over 1 year ago by Natalie Smith
​We've now moved into our colourful new home in Cherryholt House!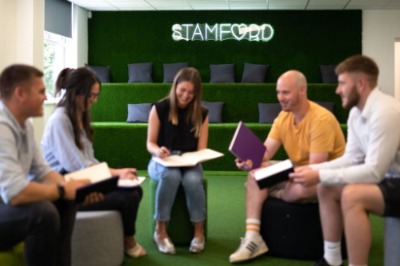 Our growth plans are well underway, we ran out of space in our Belton Street office, so the only way was to go bigger, and better. We have space to grow the team and develop more ideas and we want to double our headcount in the next three years! Want to be part of the journey?
Our CEO Andy states, "There are lots of careers in recruitment but not as many in as strong a position as we are to create opportunities for people where they can make a difference, earn good

money, unlock their potential and have fun at the same time. We have been ready to grow our business for some time but the missing piece of the puzzle has been the physical space to do it. Now we have that here. We have worked hard to create an environment that is motivational, and that people want to work in in the heart of Stamford. We want the very best people to join us".
There's been heavy investment in our new open plan office, the décor reflects our links to horticulture and agriculture with amazing plants around our desks, impressive artificial grass in our break out space, games room and even a beer fridge!​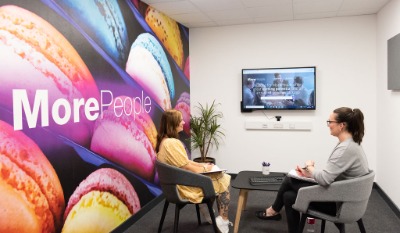 MD Richard Hanwell comments "Creating a workspace and environment where the team can really express themselves was very important to us and our growth, what we have now, we believe, can enable us to attract, retain and improve our team and bring to life our business plan."
If you're interested in working in recruitment, then get in touch! You can visit our working for us page here, follow us on LinkedIn and Instagram to get a feel for life at MorePeople – we're sure you'll want to know more!
​