about 1 year ago by Natalie Smith
​The Worshipful Company of Fruiterers are participating in The Lord Mayors show Saturday 12th November!
It's been some time since the Fruiterers have participated, but after a turbulent few years they are looking forward to joining in the fun of the show and are going all out with their entry. Embracing both the ancient and modern we can expect to see characters from the World of fruit, a fruit picking platform as well as award winning horses Oscar & Henry along with their dray.
MorePeople are excited to be sponsoring the Fruiterers entry, especially as our Exec Chairman Guy Moreton is a Liveryman himself! We're excited to see the event and maybe even attend ourselves.
Others can still get involved, in terms of sponsorship, fruit and time donations, joining in on a fun day out with great atmosphere. Look out for our logo on the Fruiterers float, we can't wait to see how it all comes together on the day.
Find out more about the show here, and the Worshipful Company of Fruiterers here!​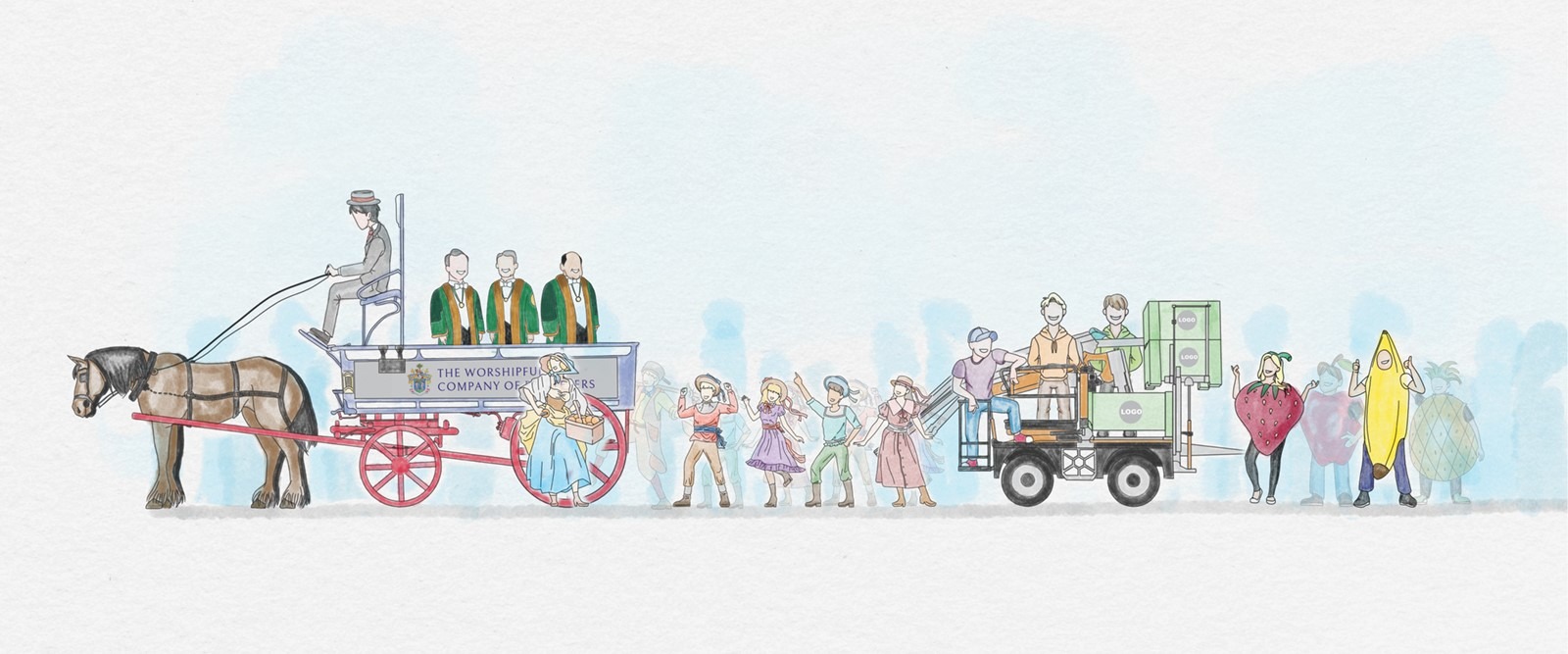 ​
​