12 months ago by Natalie Smith
​
Ready for 2023 with promotions, team updates and new starters…
We're ending the year with some exciting updates as we get ready for 2023.
Lycia Pitcher has been promoted to Team Manager of the Agriculture team, looking after all Agriculture and outdoor growing roles nationwide.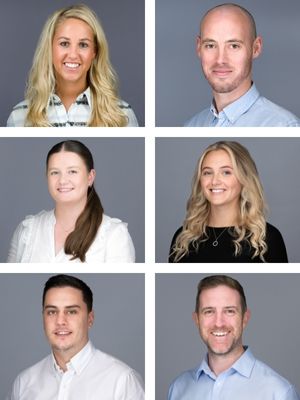 Aidan Finn has also been promoted to Team Manager for the Finance and Professional Services desk who specialise in all things HR, IT, Admin and Finance.
We're pleased to announce that our newest members of the team have all graduated from the Academy and are settling into their new roles. Mollie joins Lycia in Agriculture, Brian is joining the Commercial recruitment desk and Felicity is specialising in recruitment for the Garden & Leisure sectors.
We have also now welcomed Alex Marshall as Associate Director to the MorePeople team! MD Richard Hanwell comments;
"It gives me great pleasure to welcome Alex to the MorePeople team. Alex has tonnes of experience working in Technical, Quality and Hygiene recruitment specifically within the food, fresh produce, and horticultural industries.
As the business goes from strength to strength in its new home in Stamford, Alex will play a big part in us delivering on our 2023 objectives and beyond. Best of luck Alex and Welcome!"
We'll be welcoming even more new hires to our Academy in the new year as we continue to grow.