4 months ago by Ben Woodward
​It's typically British that as I'm writing this, the rain is pelting it down. As everyone in the industry is aware, our Garden Centres trading is heavily affected by the weather, not just in peak season but all year round, nobody wants to go and see a soggy Santa!
This year has definitely been taken month by month, having things delayed due to the heavy downpour we experienced early doors, not to mention the frost! But everyone knows that a Bank Holiday driven May will always help the footfall through the centres, even if the weather was still a bit 50/50.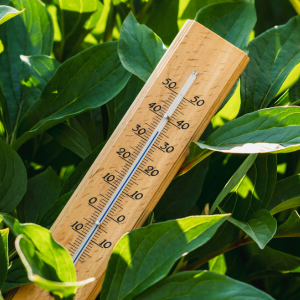 Pushing into June saw an improvement in weather which led to a much-needed increase in sales. 15% in fact on last June's figures, which funny enough was a lot wetter than the June we've just had, if that doesn't show the ability the weather has to affect our industry then I don't know what will.
As the months now push on, and we get closer and closer to Christmas within Garden Retail, the weather still pays a huge part. Who wants ruined reindeers, damp displays, and soaked Santa's?
How are you finding footfall in this peculiar summer weather we're having? Get in touch for a chat!
Ben Woodward
Ben@morepeople.co.uk
01780 480 530
​