​As November kicks off, it's time to celebrate the power of the moustache!
Originating in Melbourne, Australia in 2003, Movember was created as a fun way to promote men's mental health and today it's a global movement with a focused mission:
Raise Awareness: Grow a mustache, start conversations. That's the core of Movember – encouraging dialogue about men's physical and mental well-being.
​Fundraising: Participants collect donations to support critical men's health issues, including prostate and testicular cancer, mental health, and suicide prevention.
​Healthy Lifestyles: Movember inspires men to take charge of their health through healthy living, regular exercise, and medical check-ups.
​Support: By sharing stories and providing a safe space for men to discuss their health, Movember aims to reduce the stigma around men's mental well-being.
Several male members of the MorePeople team will be growing moustaches and other members of the team who can't grow facial hair are participating in 'Move for Movember' which challenges those involved to cover 60km over the month of November to remember the 60 men that are lost globally every hour to suicide.
If you would like to donate to the MorePeople team click here any donations would be greatly appreciated!
​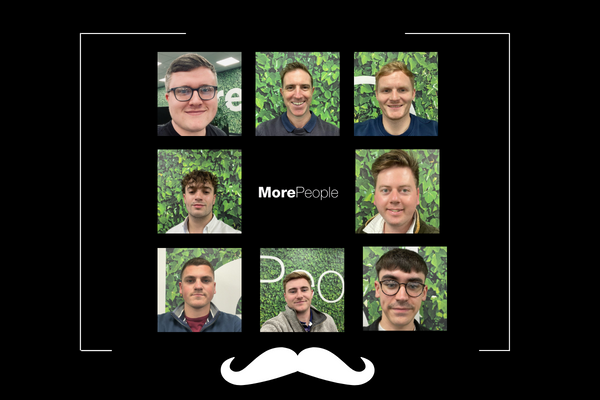 ​
​
​