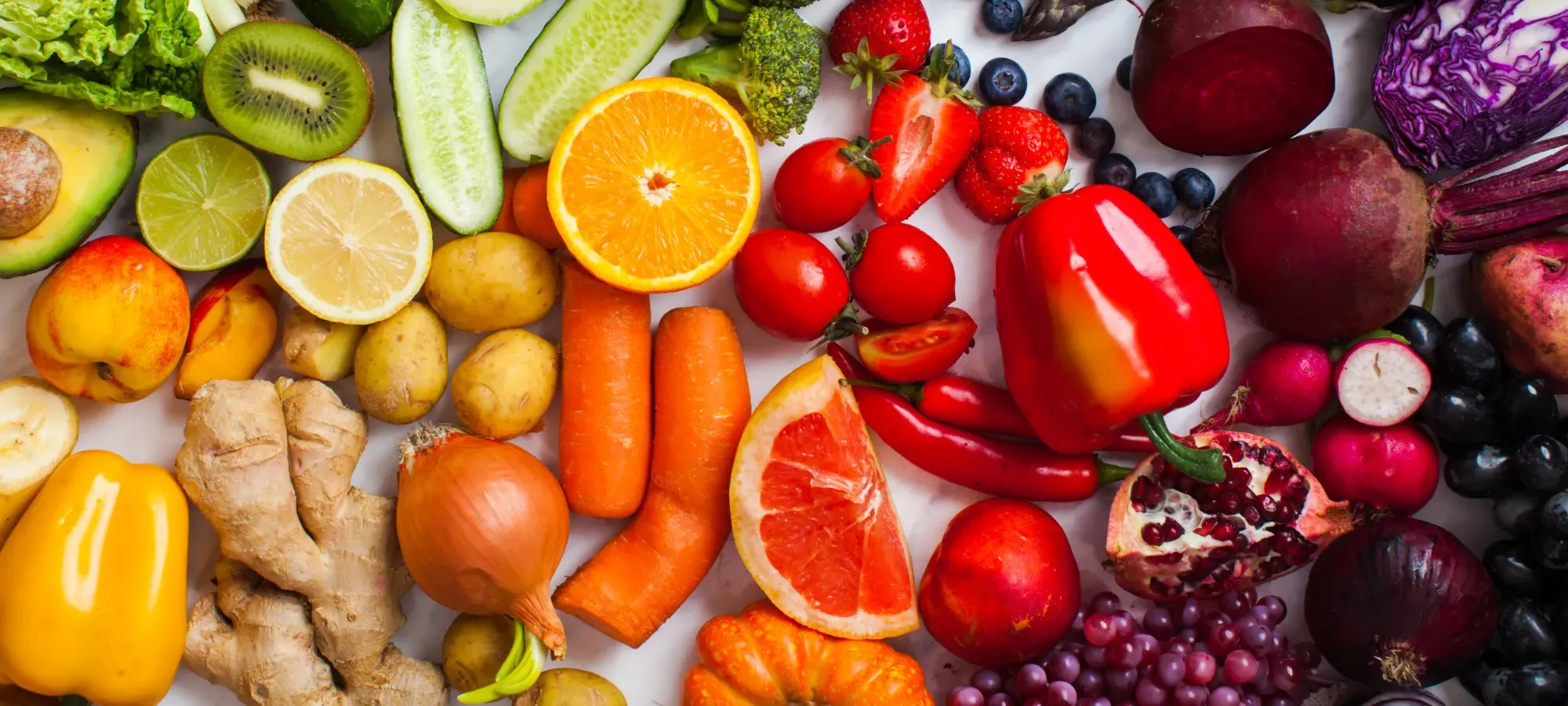 Jeremy Byfleet
Candidate
"​I met Sarah following up on an open role being advertised via LinkedIn. From the start, I found Sarah highly engaging, supportive and helpful - this continued throughout the process. The interview process was across 4 stages. Prior to each stage, Sarah provided useful preparatory information and always followed up after each interview to get my view on how things went and how I felt about the role. Her feedback shared with me from the hiring company was invaluable in understanding how they felt about me and helping me to prepare for the next stage.
At the point of offer, Sarah was great at helping the negotiations go well and I felt she was on my side through the process. Sarah continued to stay in contact after the contract was signed to ensure I was well set up for my first day. Going through any role change it is invaluable to have a supportive recruiter on your side, especially those that take a proactive approach and personal interest in getting the right fit. Sarah achieved all of these and I would certainly recommend her to other candidates."
​
Helen
​"Max was really efficient and made the whole process completely seamless from start to finish. Very personable and professional – thank you!"
Mark Sherred
"​I cannot thank Felicity enough, I have used More People for several years now during my career working within garden centre retail. Felicity contacts me every six months or so to check in and see how work is going and to see if I am looking for a new challenge. I was recently looking for a new role and called MorePeople to see if they had a suitable position that they were looking to fill, I spoke to Felicity and with her help managed to secure employment in a fantastic role and could not be happier! Thank you again, I would not have found the role without you! Highly recommended, you and MorePeople are amazing!"
Mark Lythgoe
"​I would like to thank Max for his help and support in successfully securing my position as Land Consents Officer with Savills UK. From the beginning, Max kept me regularly updated and still keeps in touch to see how I'm getting along, after starting the role. I also enjoyed our chats about the England rugby team's performance in the 2023 Rugby World Cup! Thanks, Max for your help and support."
Helen W
​"Max helped guide me to a position which suits my current circumstances, yet leaves my options open. He negotiated on my behalf to secure a tailor-made role, giving me a chance to rescue a hard-fought-for career. Thank you, Max, for your emotional support, and encouragement, and for obtaining a salary that reflects my worth."
Natasha Cutler
Candidate
​I am truly grateful to MorePeople for their sincere and proactive approach when it came to finding me my position. Rae was fantastic at finding me a role that really suited me and was nothing but professional, attentive and genuinely supportive along the way. I couldn't have asked for a better experience!
Victoria Marr
Candidate
​"I'd never really engaged with headhunters before, but George was so personable from the outset and instantly put me at ease. His communication throughout the process was excellent which made what could have been a very daunting experience really enjoyable, and not only did I feel supported through the interview process but George has continued to check-in with me since starting my new role. I couldn't recommend him and the team at MorePeople highly enough. They really care, which makes them great at what they do!"
Catherine Blair
Candidate
​"George was great to work with and has paired me up with a company I can't wait to get started working for. George reached out to me around a year ago after I left my previous position and has worked hard at finding me a job that is appropriate for my skill set and experience. George has kept me at the centre of the process from start to finish and has come up with good ideas about the different pathways I could venture into. I would highly recommend George and the team at Morepeople if anyone is looking for a change of company."
Daniel Cottam
Candidate
​Mollie contacted me after a few years since last speaking with MorePeople. She informed me of some great new opportunities in my area which would suit my academic and working experience nicely. Mollie contacted me at least weekly with updates as she got my name to all the current opportunities as well as prospective clients of which she gave me a pick list. This was excellent as I could be sure that I wouldn't end up with interviews I didn't want, meaning that mine, Mollies and future employers time wasn't wasted. Mollie dealing with employers directly means that my CV doesn't get stuck in an inbox and gets the attention it needs. Subsequently, Mollie got my foot in the door with a couple of big names with one meeting with me within a short space of time. This resulted in two successful interviews which Mollie prepped me for when the time was convenient for me. Overall, I'd recommend Mollie to all my peers in the agricultural/horticultural sector who are looking for a new challenge.
Eve Kerrigan
Candidate
​Sarah and the guys at More People have been absolute stars to work with. Not only do they really know their stuff about all the aspects that make up the horticultural industry, they also have a passion about matching the right people up for the right roles and will go above and beyond to do this successfully. I honestly couldn't recommend them enough and hope that they continue to help people, like me, to find there next adventure in an exciting career. Thanks guys, you really are smashing it!
Harry Randell
Candidate
​I would highly recommend MorePeople, following my experience. Lycia understood just what I was looking for and came back with a really promising lead in no time at all! Throughout the interview process, she provided ample advice and feedback for which I am incredibly grateful. Thanks Lycia and MorePeople!
Tayla Venter
Candidate
​James is great at his job; he takes great care in getting to know you as a person and what you are looking at doing professionally. He made sure I was updated with what was happening in the hiring process. James really does care about his clients, as he has taken the time to check in with me even after I have been placed in my role. I would highly recommend working with James.
​
Simon Northcott
Candidate
​James is a very friendly person, who has great communication style and presents as someone who takes a genuine interest in his clients and acts in their best interests. During my first conversation with James, I explained that I would be interested in hearing about any new positions, but as I was currently months away from completing my MSc, I didn't feel that the time for me to focus on job hunting was quite right. James was excepting of this and told me that he would be in touch in a few months' time to find out how I had got on. Months later James called me enthusiastically, about a job role, which although I hadn't considered, he was sure that it could be a good fit for my skill set and ambition. James was very knowledgeable not only about the job role but crucially about the company, there employees and the ethos of the business. For me this was really reassuring, and I immediately felt at ease with James negotiating a first stage interview for me. At every level of the 3-stage interview process, James was very professional and with his support and mentoring he made a potentially stressful experience, one that was relatively straightforward. I am one month into my new job and within the first few weeks I have received an email from James asking my how I am settling in, something that didn't surprise me at all, as this level of attention to detail is what I have come to expect. I have been extremely satisfied with the help, assistance and support that James has provided me in my search to secure a new job and I would have absolutely no hesitation in recommending James at Morepeople to friends and colleagues in the future.
​
Savannah Beverley Ryan
Candidate
​Aidan has been the most helpful in preparing me for my interviews with JHFarming these past few weeks. He gave me the confidence boost I needed to get me through this first job interview since moving to the UK a month ago. I was quite intimidated by the field before Aidan's reassurance and am most pleased to say, I am extremely happy with the services of this company. And lastly to Aidan, I would like to personally thank for his superb communication skills and ability to comfort me along the way. Needless to say I landed the job and I am grateful to have been so well taken care of.
Patrick Gal
Candidate
​Will recruited me for a Packhouse Change Manager role. His professionalism, words of encouragement, honesty and the preparations of the entire process helped me obtain this new job. He ensured I was kept informed every step of the way and gave me all the information required to be successful. Will is one of the best recruiters I have dealt with. Incredibly talented, never missed a follow-up call, and a genuine pleasure to work with. An absolute credit to professionalism. If I will ever need a recruiter again, he would be the one I would not hesitate to approach first.
Val
Candidate
"​Sarah, and More People came and helped me to find my new job just in time. I was ready to change but was not sure how to start. I wanted to find a job that is motivating and helps with my self-improvement. Sarah was super helpful all the way through the process. She was patient, and have done her best to find the best opportunity for me. Now I go to work every day with motivation again which is priceless. Sarah and More People have gone the extra mile to make this happen. I'm really grateful to this exceptional team!"
Madalin Bratu
Candidate
"​Sarah has been very supportive. When everything became very difficult she was there for me and took actions right away, which worked perfectly for me . I cannot thank her enough for the hard work!"
Austin Anyaene
Candidate
"​I only wish other agencies could look at your model."
Dawn Jenkins
Candidate
​"Delighted with the service received from More People. They found me rather than the other way around! I now have a job I can really enjoy!"
Ryan Lewis
Candidate
​"Tom Edmondson-Mathews went above and beyond in my job search. Checked in with me regularly and kept me in mind when opportunities came up several months apart."
John O'Malley
Candidate
"Working with MorePeople was a great experience - professional, dedicated and genuinely interested in getting you the sort of role you are looking for."
Olivia Arens
Candidate
​"From the initial conversation I had with Aidan he took the time to listen and really understand what I was looking for to achieve with my next career move. My list of 'asks' was quite long and complicated but he was supportive all the way through and helped me secure a position which achieved all of my requests. I will be recommending Aidan to my friends and colleagues".
Gabby Pegg
Candidate
"​Thanks to Morten for the upbeat and informative approach."
Simon King
Candidate
​"A good fit, well done Tom."
Paul Sneyd
Candidate
​"Guy made me feel totally at ease with the process, which gave me great confidence."
Grace Whitehead
Candidate
​"Miranda couldn't have been any more helpful. She guided me every step of the way and kept me up to date. A credit to you."
Abbie Sands
Candidate
"​Luan was a great help with finding me my new position, we had regular phone calls and she chased up on documents and interview feedback quickly. I'm so appreciative of the help Luan gave me, even phoning me on the day of interview to check if I needed any help and after my interview to see how it went. An all round lovely and helpful person."
Matt Davey
Candidate
​"Miranda Webster was very professional and proactive throughout my recruitment process and it would not have been achievable without her assistance."
Duncan Clarke
Candidate
​"Miranda has been incredible during what has been a very tough time, and managed the whole process with speed and diligence. Altogether first class and I am incredibly grateful to her for all of her help in securing my current role - which I am really enjoying! "
Quinlan McNamara
Candidate
"​Given the difficulty with finding entry-level jobs in the current market, Miranda was really helpful. It was evident that she had taken great care in listening to what I wanted to achieve and through her network managed to identify a very suitable role. I would recommend Miranda to anyone in the surveying industry as she has such a friendly approach and gets the job done!"
Mark Creighton
Candidate
"​I've known MorePeople for a long time and I trust them absolutely. First class!"
Joseph Arhavbarien
Candidate
​"Very pleased with the service I received and Lawrence did exceptionally well to guide me through."
Hamish Payne
Candidate
​"Miranda ensured that I was well prepared for each step of my application. She is personable and empathetic and kept my spirits high before each interview. She worked tirelessly beyond hours, eventually helping me achieve a job during the trying times of the pandemic. I cannot rate Miranda more highly for her services. She is a star!"
Sara Gil Bishop
Candidate
​"Luan Harrison deserves a pay rise! She has gone far and beyond to make me feel confident about getting the role and helped me prepare every stage of the application."
Lawrence Brackstone
Candidate
​"Luan has been talking to me for many years, and over that time has understood my needs as a professional exceptionally well. Her determination in making the role right for both parties has been appreciated."
​
Philip Woolf
Candidate
​"Tom looked after me throughout the interview process and was very helpful and professional. He kept me updated throughout."
Ross Mays
Candidate
​"Will was very good from the outset of connecting with me on the role that he had. He was very informative throughout and was always there to answer any questions I had. I would definitely recommend MorePeople as a recruitment solution to others and would use them again."
Simon Hinks
Candidate
​"I met Andrew through the IFST and it was clear that he was passionate about the food industry. When I found myself looking for a recruiter to help me find my next role, he was the obvious choice. We established a strategy, which led to me securing a role that met all of my needs. Andrew is a true standout in the recruitment field and I wouldn't hesitate to recommend him."
Daniel O'Grady
Candidate
"​My recruitment consultant was Will Thomson. He was extremely helpful and efficient plus kept me informed throughout the whole process. The interview was arranged very quickly and by the end of the same week I was offered the job. Couldn't be happier with the outcome and service provided."
Shannon Hasbury
Candidate
​"Luan Harrison was extremely helpful throughout the whole process, giving me frequent and useful updates without me having to chase for information. She helped me with practising using Teams as I was not 100% with sharing my screen and connecting using my personal account as a guest. Luan checked in to see how my first day went, which was really lovely."
Alan Frampton
Candidate
​"Job hunting normally is challenging. During a Pandemic it's uncharted waters. Morten Anderson at MorePeople navigated the journey with realism and quiet confidence. He was always contactable and communicated well, even if the circumstances were completely unpredictable. He did a great job and I am most grateful."
Ewen Sheffield
Candidate
​"Tom's knowledge of the food industry and the challenges this area brings were fantastic and helped reassure me that I was engaging with someone who was there to help find me the right opportunity. I would heartily recommend Tom for any recruitment needs as he does have the clients interest at heart and does all this with a very positive attitude!"
​
Olly Spencer
Candidate
​"Dianne Saunders as always has been invaluable."
Dalila Burnstone
Candidate
​"Edina was very helpful and she guided me all along the interview process. I am very happy and I would recommend MorePeople services."
Nick Dolby
Candidate
​"Luan was a star from start to finish, even messaging me a good luck message when I was due to start. She is a credit to the business."
Claire Adcroft
Candidate
​"Miranda was extremely helpful from day one. She supported me and persuaded me to apply for roles I previously thought I would be too junior for. She helped me find my dream job within a month!"
Martin Padgham
Candidate
​"It was refreshing to interact with a recruiter that actually wanted to help me!"
Hugo Mallaby
Candidate
​"Miranda took the time necessary to understand the type of job that I wanted and pushed hard to find the correct role. She was clear and efficient and helped make the process as smooth as possible."
Emma Gleave
Candidate
​"My job hunting experience with MorePeople was excellent. Will was my point of contact - he was very helpful and I would definitely go back to him in the future."
Emma Young
Candidate
​"The Recruitment Consultant I dealt with at MorePeople was really helpful and understanding. Morten was able to secure interviews at convenient times, and outside of normal hours, to accommodate my existing role."
Tim Swan-Smith
Candidate
​"Having applied for a role via Will I have to say that he is one of the best recruiters I have worked with. Will kept me up to speed with my application at every stage and provided me with all the information needed to have a great interview. I was given the time to make an informed decision on the role on offer with no pressure. Thank you for finding me such an interesting new role."
Mark Clark
Candidate
​"Nobody gets a 10 out of 10, so I've rated MorePeople as 9, which is outstanding for me!"
Candidate
​"Miranda went above and beyond to help me, from the very start all the way through, even remembering when my first day was. I honestly couldn't fault her one bit, and her personal approach, often ringing just to chat and remembering things about my personal life was really appreciated. She got the job spot on."
Laura Ashford
Candidate
"Using More People really enhanced my job hunting experience. Dianne was very approachable and knowledgeable, providing an excellent service and also being there as a sounding board to all my questions. It really made the whole process seamless and I'd definitely recommend the agency to other candidates."
Andrew Davidson
Candidate
"Will kept me informed and updated throughout the process with a high level of discretion."
Jane Howard
Candidate
"Morten was tenacious in his quest to find me the right job, even though various obstacles came up along the way. I have full trust in him and the MorePeople team and, better still, my new job is a perfect match!"