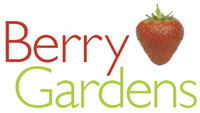 The Challenge
Berry Gardens, the UK's leading berry and stone fruit production and marketing group, were struggling to fill a Supply Chain/MRP role. During a chance meeting at a university careers fair where both organisations were exhibiting, HR Assistant Hannah from Berry Gardens met Michael Kendall from MorePeople and had a general catch-up about vacancies at Berry Gardens and current recruitment challenges.
Having worked with Berry Gardens on a number of roles since 2012, MorePeople has a great relationship with the business and a really good understanding of their needs.
​
Our Approach
MorePeople had been talking to a candidate who was looking for a new challenge. Her main priorities for her next role were to work
for a business with a good reputation, an open and honest culture and a competitive benefitspackage.
MorePeople discussed the Berry Gardens role with her, having immediately identified her as a potential fit based on her skills and what she was looking for in a new role.
After being forwarded a copy of her CV, Berry Gardens were keen to invite the candidate for an interview. She possessed all of the skills and systems knowledge they were looking for and the job was offered very quickly.
Benefits
This placement was made successfully thanks to the excellent relationships that MorePeople has built and maintains with both clients and candidates. Taking the time to develop a thorough understanding of needs enabled Mike to match the candidate to the right job in the right business, filling a role that Berry Gardens had been struggling to find an appropriate person for.
"It was really timely that I caught up with MorePeople at the careers fair as they immediately thought of a candidate who would be a great fit for our business. From here the process was very straightforward as the interview went well and we were very happy to offer her the role."
Hannah Muskett, HR Assistant, Berry Gardens