about 3 years ago by Claire Smith
​MorePeople has been in business for 20 years! As part of our celebrations for hitting this milestone, we're asking some of our valued clients and candidates from over the years to look back at some of their highlights and challenges and make predictions for the next 20.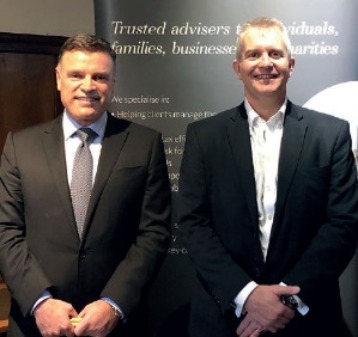 We spoke to Tony Reynolds, Managing Director of Reynolds Catering Supplies:
1. What do you see as your biggest accomplishment of the last 20 years?
Building a scalable company that is 100% family owned and has built several different teams of management over the years to try and achieve the best possible results.
2. What has been your most memorable career moment of the last 20 years?
Moving to Waltham Cross in 2005 was a massive step-change. We came out of Spitalfields Market on the Saturday and started delivering from our new Warehouse on the Monday.
3. What's the biggest challenge you have faced in the last 20 years?
Every day is a challenge if you want to get better. Like all businesses we've had our fair share of setbacks but without these experiences we wouldn't be the company we are today.
4. If you could go back to the year 2000, what one piece of advice would you give yourself?
I've been really lucky but probably trying to act with more facts and less emotion may have been good advice.
5. What do you predict will be the big trends in the food/fresh produce industry in 20 years' time?
Technology in how we operate, whether that is the way we communicate or make smarter supply chains.
6. What do the next 20 years look like for your business?
As long as people want to keep eating fresh food outside the home, then we want to keep helping our farmers and customers sell more fresh produce.
7. What is the best piece of advice you could give to a 20-year-old candidate just starting their career in the industry?
Don't be afraid of failure. You learn more from your defeats than your victories.

Be prepared to surround yourself with people that are better than you.

If you want to be the best never accept second best. Always aim for the stars.

Always show integrity with your leadership and be prepared to make big decisions, especially regarding people.

Try to turn negatives into positives, glass half full.
8. How long have you been a client/candidate of MorePeople?
Many years!!!
9. Where/how did you meet MorePeople?
Guy was my first contact.
10. In 20 words or less, how would you describe MorePeople?
I've always enjoyed building good relationships with people. Guy has always given me respect and that reflects in the culture of MorePeople.
Thank you Tony, it's a pleasure working with you!