almost 3 years ago by Claire Smith
​Did you know that there are more than 40 million people worldwide in some form of slavery on any given day, according to the Global Slavery Index? That includes tens of thousands of exploited persons in the UK. Today. Not historically. Children, women and men. ​
We, at MorePeople, feel that's morally unacceptable. We also have a responsibility, as a recruitment business, to ensure we understand the complexities of modern slavery, including how criminals exploit people and try to infiltrate companies, who are our clients, with enslaved workers.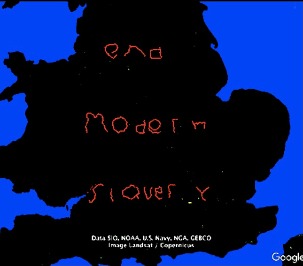 ​Action begins with awareness. So, we are delighted to announce that this year, we are supporting RideForFreedom, a social enterprise that utilises the universal appeal and power of cycling to deliver positive social impacts and specifically to raise awareness of modern day slavery.
​Gordon Miller, the founder, last year set a Guinness World Record when he cycled 620.5 miles around England to spell 'end modern slavery'. To build on last year, in 2021, Gordon's committed to cycle 1,700 miles from Spain to the UK to highlight a documented human trafficking route.
​RideForFreedom also aims to pilot a programme, called Freewheel, that empowers survivors – women, children and men – of modern day slavery to cycle. The objectives are to supply referred survivors a bike, provide them with road awareness/proficiency training and basic mechanical skills.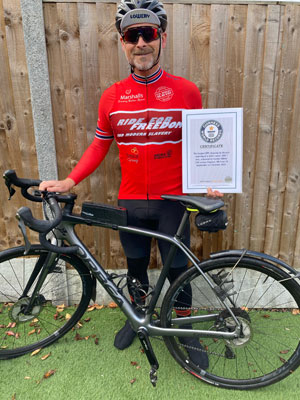 Gordon explains more about his motivation:
"Modern slavery is a heinous crime that needs to be eradicated. I'm committed to combine my professional communications skillset, passion for cycling and personal goal setting to raise awareness of the issue among the business community and the wider public."
​We commend Gordon's passion and commitment. To demonstrate our support, we are planning a team cycling fundraising challenge this summer. If all goes to plan, we hope to be able to invite you, our clients, to participate too. Let us know if you're interested to hear more about the plans.
​And please get in touch with us, or directly with Gordon, to learn more about how you can support modern slavery awareness raising, learn where it might be hiding in your business operations and supply chain, how to spot the signs and what to do if you suspect it is taking place.
​You can read more https://rideforfreedom.org.uk/ donate on the JustGiving page to support RideForFreedom's aims and objectives and follow the development of the RideForFreedom2021 cycling challenges and Freewheel programme on various social media channels:
Twitter @RideForFreedom2@gordonmiller81
LinkedIn https://www.linkedin.com/pub/gordon-miller/b/416/b8
Instagram @gordomm8124