over 2 years ago by Claire Smith
Take part in our 2021 Salary & Benefits Survey!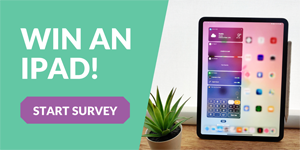 We made the decision not to run this annual survey at the end of last year due to the very challenging year that many businesses had faced. As restrictions are slowly easing and we've hopefully seen the last of lockdowns, we feel that now is the right time to find out what's changed and what's important to those working in the sectors we recruit for - fresh food, horticulture, agriculture, rural professionals and garden & leisure.
We would be extremely grateful if you could spare 5 minutes of your time to complete the survey. As an added incentive, you will be invited into our prize draw to win an Apple iPad at the end of the survey!
The information gathered will be completely anonymised into a comprehensive report, which will provide valuable market insights, help you to better understand your sector and what's important in today's world, plus it will allow you to benchmark either your own salary or that of your team.
Salary Survey 2020
Remind yourself of the results of the 2020 survey, which was carried out in late 2019 in a pre-Covid world! [Read the report]