over 1 year ago by Natalie Smith
​As part of our commitment to company growth and to ensure that we have not only the best people working for MorePeople, but also the best onboarding possible, we have created a new role.
The 'Head of Academy'.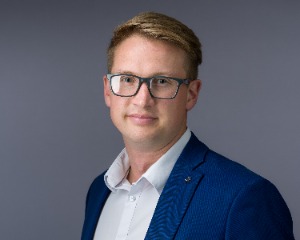 We have been using a training/onboarding framework for a long time, but we have recently overhauled some of the content and created a structure whereby new starters can join into a 3 month 'Academy' program.
Tom Edmondson-Matthews is to take up the role as Head of Academy in addition to his day-to-day recruiting responsibilities.
Tom has been with MorePeople for five and a half years and embodies best practices, systems use and what our processes are. Therefore, who better to learn from?!
With a Business and Accounting degree, Tom joined MorePeople in 2019 when he returned to the UK after a stint working in Canada in real estate. Prior to that Tom worked in Management and Business Development roles working for World of Watches and Enterprise.
The future for MorePeople looks extremely bright. We are set to move to a new office in the coming weeks and aside from being a step up in quality, the new office gives us the room to grow. We have hired 11 new recruiters over the past 12 months, and we have many more in the crosshairs for the coming months. The impact of the Head of Academy role is definitely going to help us realise our potential. We wish Tom heartfelt congratulations and all the best of luck. – Andrew Fitzmaurice CEO
Want to join the team and make your way through our academy to become a recruiter? Get in touch - 01780480530!