over 1 year ago by Natalie Smith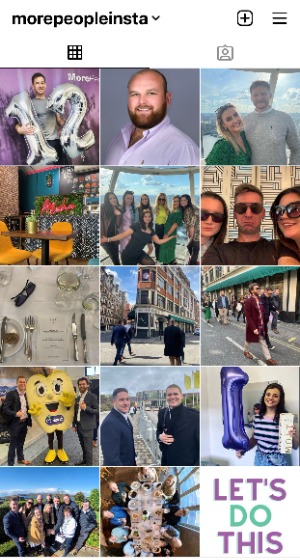 Life at MorePeople...On Instagram!​
Weekly prizes, monthly lunch clubs, quarterly incentives, client dinners, site visits and more… want to see what we get up to in the world of recruitment at MorePeople and what it's all about? Then get onto our Instagram page now and give us a follow!
We've been building our Instagram to really showcase what life is like at MorePeople, whether it's what we're up to in the office or out and about around Stamford you'll see what we're celebrating, where we're eating, who we're visiting and generally what we're up to on a weekly basis.
In the coming weeks we'll begin the move into our newly renovated office, which is going to look amazing and we can't wait to get posting about it – definitely watch this space!