over 1 year ago by Natalie Smith
​Natalie Dunne joined us as MorePeople in February '22, and is now dealing with all professional services roles. These include;
Natalie is regularly in contact with fantastic companies and candidates across the UK, so a great point of contact when you're looking within the industry.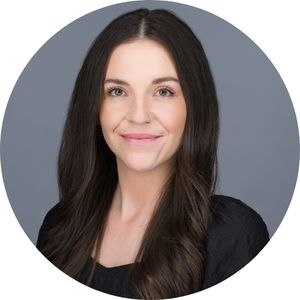 ​
Get to know Natalie...
What did you want to be when you were at school?
The first thing I remember wanting to be for years was a vet... but I would definitely get far too attached so I don't think I would last.
​
How did you get into recruitment?
I fell into it really, a friend mentioned that there was an opportunity at MorePeople so I just went for it with no idea what to expect but I'm glad I did.
​
What do you specialise in at MorePeople?
I now specialise in Professional Services, so I cover a range of roles like administration, HR, IT and finance across the UK.
​
What's been the biggest challenge you've faced since working at MorePeople?
For me, I think it's understanding you can't control everything all the time and not everything will go the way you expect so learning how to handle that has been tough at times, but you just have to keep going.
​
Something on your bucket list you're hoping to tick off soon?
My fiancé, Jake and I are eventually looking at buying a campervan and doing it up so we can spend more weekends away. It's probably going to be a while yet but one for the future for sure.
​
The best piece of advice I've ever been given is…..?
One piece of advice I've heard a lot recently is just be patient and persistent and you'll eventually get where you need to be.
​
Cats or dogs?
100% dogs. I would love to get my current dog Maggie a friend (or two) maybe one day!
​
Contact Natalie...
01780 480 530
natalie.dunne@morepeople.co.uk
​
​