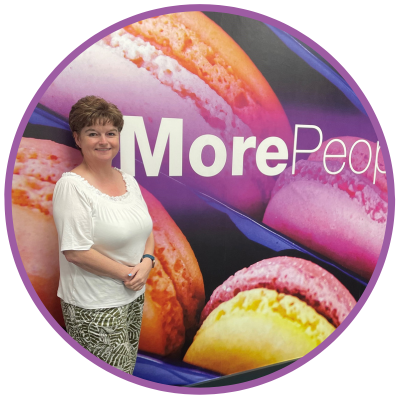 ​
​
Name: Luan Harrison
Role: Associate Director, Technical
Joined MorePeople: March 2011​
​
​
​
​
​1. Describe your job in three words: Best job ever
2. What's the coolest thing you're working on right now: I have just finished working on a Senior Technical Manager that had been out exclusive with another agency for 3 months, and I filled it within 2 weeks!!
3. Favourite drink: G&T
4. If you weren't a recruiter, what would you be: A kept women!
5. If you had to watch only one tv show over and over forever, which one would it be? Masterchef
6. What's your biggest claim to fame? Been on a children's TV programme riding my pony tumbleweed
7. Where were you born? Newcastle
8. What's your proudest moment? Having my daughter
9. Dogs or Cats? Cat
10. Which football team do you support? I don't, but seem to be following Man City as that is who my daughter supports!
11. What skill do you wish you possess? To be more confident
12. What did you want to be when you were a kid? A hairdresser
13. What three things are you taking to a deserted island? Gin & Tonic and my daughter
14. Where are you next going on holiday? Fuerteventura
15. What's your least favourite household chore? Changing the bed
16. Describe MorePeople in three words: Best place ever
17. What do you love most about your sector? The variety of roles that we cover, and changing people's lives with new roles.
18. What is the worst job you ever had? Can't comment
​
​