​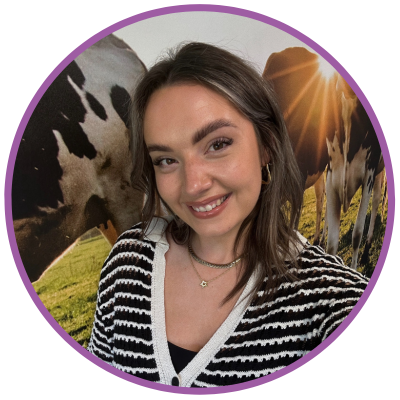 ​
​
Name: Hannah Stephens
Role:Consultant, Commercial
Joined MorePeople: June 2023
​
​
​
​
​
​1. Describe your job in three words: Exciting, challenging, unique
2. What's the coolest thing you're working on right now? Working on a marketing role with a company using automation and robotics to shake up the food industry.
3. Which famous person would you love to meet? Would have loved to meet Audrey Hepburn.
4. Favourite drink? coffee anything
5. Best holiday destination so far? tricky one, I'd say Cancún or Australia
6. What are you currently reading? A Secret History by Donna Tartt
7. Current favourite song? Smooth sailin' by Leon Bridges is one of my go to feel good songs
8. If you weren't a recruiter, what would you be? My dad always said I'd end up running a cattery, big animal lover
9. If you had to watch only one tv show over and over forever, which one would it be? Gilmore Girls
10. What's your biggest claim to fame? Spent time with a lot of very cool TV/Film stars in my time working for a sound house in Soho
11. Where were you born? Essex
12. What's your proudest moment? I'd say graduating university
13. Dogs or Cats? Love both, but I do have two cats so probably a bit biased.
14. Which football team do you support? Whoever's winning
15. What skill do you wish you possess? Next on the list is learning to drive!
16. What's your guilty pleasure? Online shopping
17. What did you want to be when you were a kid? Clothes designer
18. What three things are you taking to a deserted island? Kindle unlimited, my partner and a boat
19. Do you have any phobias? Stepping on unidentified objects in the sea
20. Where are you next going on holiday? Going to Egypt in a few weeks.
21. What's your least favourite household chore? Dusting
22. Describe MorePeople in three words: Passionate, supportive, driven
23. What do you love most about your sector? How many different people you can get to know with such interesting backgrounds.
24. Who inspires you? My parents
25. What is the worst job you ever had? Working in hospitality during Eat Out to Help Out, absolute hell