​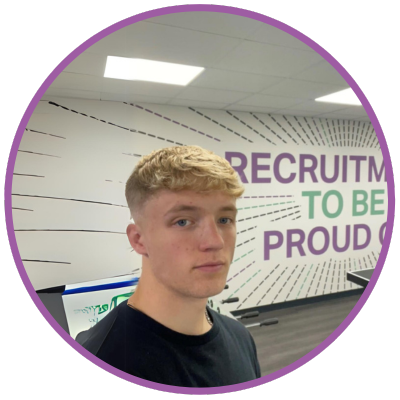 ​
​
Name: Harvey Oxford
Role: Consultant, Technical
Joined MorePeople: June 2023
​
​
​
1.Describe your job in three words: Always too tired
2.What's the coolest thing you're working on right now? Working on saving to buy a van and convert it into a liveable home
3.Which famous person would you love to meet? Steven Bartlett
4.Favourite drink? White monster. Alcoholic drink though, Pornstar Martini, 0 shame
5.Best holiday destination so far? A Recent trip to Cornwall was very good. But Turkey back in 2015 yet to be topped
6.What are you currently reading? Richer, Wiser, Happier
7.Current favourite song? Can I call you tonight – Dayglow
8.If you weren't a recruiter, what would you be? Therapist or Counsellor
9.If you had to watch only one tv show over and over forever, which one would it be? The Office or Top Boy
10.What's your biggest claim to fame? Number 5 in the nation 2023 for Mens Physique Bodybuilding
11.Where were you born? Cornwall
12.What's your proudest moment? Competing on the bodybuilding international stage.
13.Dogs or Cats? Dogs
14.Which football team do you support? Chelsea
15.What skill do you wish you possess? I wish I was good at DIY and handyman stuff, but I can't stand it
16.What's your guilty pleasure? Novo Amor, Spotify them
17.What did you want to be when you were a kid? Footballer
18.What three things are you taking to a deserted island? Water, pack of lighters, Axe
19.Do you have any phobias? Spiders, and velvet. Don't ask about the second one...
20.Where are you next going on holiday? Amsterdam in December
21.What's your least favourite household chore? Hanging the washing on the airer, such a rubbish job
22.Describe MorePeople in three words: Knowledgeable, accommodating, friendly
23.What do you love most about your sector? How willing people around me both internally and externally to help me learn, which in turn has allowed me to gain valuable knowledge about the sector
24.Who inspires you? My dad
25.What is the worst job you ever had? I've had two warehouse jobs, both lasted less than 48 hours
​