​We're delighted to announced that Simon Bell is now officially an associate of MorePeople!
Simon has worked in the food industry for over 30 years, and now helps small food and drink businesses scale up fast – a virtual CEO on hand at short notice for as long or short time as needed. "My work with food businesses on growing revenue and streamlining business operations to grow profitability always focuses on people – how teams can work together effectively to deliver more."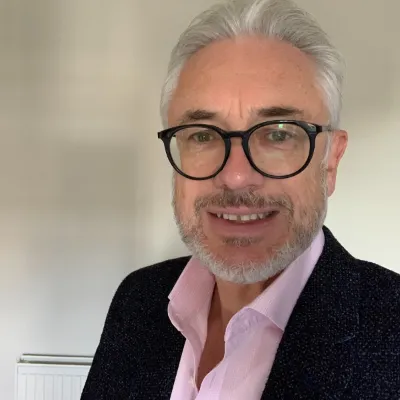 Here are his answers to our 5 questions!
What's the single biggest challenge facing our industry today?
Finding the right people in all departments, and then developing and retaining them whilst adapting to an ever-changing workplace landscape. People make businesses and culture eats strategy for breakfast!
What do you think the next big product/piece of tech will be?
AI without a doubt in terms of tech.
DNA-tailored diets in terms of NPD
What do you like most about our industry?
The sheer variety and the pace of change, plus the fact that it touches everyone, every day
What was your first ever job in our industry?
Field sales representative for United Biscuits; new car, free Jaffa Cakes - it took a long while to find a better role than that!
What piece of advice would you like to give to your 21-year-old self?
Always try to see the bigger picture and take time out to review your progress. Embrace change and keep learning and evolving.
​