The Challenge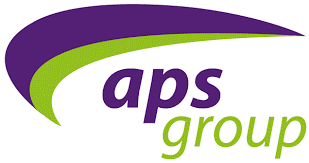 The APS group are the UKs largest tomato grower, responsible for growing roughly 30% of the UKs tomatoes. They do this across 6 nurseries and a pack house, located from the Isle of Wight to Cheshire, to Yorkshire. After APS were recently acquired by P3P, they were going through the natural business change curve. As a result, they had identified the need for someone at Director level to join the business and take ownership for all their nurseries. This role required significant travel, with the need to be able to communicate across all levels of the business. This person would need to be able to join the business through a period of transformation, bring in new ideas and implement new knowledge. Due to MorePeoples' long standing success of placing senior roles within Horticulture, we worked this role on a retained basis.
The Approach
After taking a detailed brief from Phil, I got cracking. We sourced through our already extensive network, as well as reaching out to new contacts to create the most suitable shortlist. I introduced Phil to 7 candidates, of which all were interviewed before deciding who to take through to the next stage. This consisted of a presentation and meeting the team. Once we were down to the preferred candidate, a couple of other further meetings took place to make sure everyone was on the same page before getting to an offer. As a recruiter, communication is key. Throughout the process I made sure to be transparent with Phil and all candidates with positive feedback, timelines, challenges and decisions.
"I worked with Sarah for the first time on what was a tricky enough brief. It has been a long time since I collaborated with a recruiter that really understood the brief, quickly created a shortlist of high calibre candidates that were all on spec, and led to an offer being made in less than six weeks start to finish. A truly outstanding result from an exceptional recruitment professional."
Phil Taylor, HR Director, APS Group.
"Supporting a business to recruit for a brand new role can always be complex, as priorities and needs can change throughout the process. However as Phil and I worked together on a retained basis and communication was great throughout, it helped me to support APS with their needs, and give candidates feedback and prep in a timely manner, ending in a win for all parties. I love working with people who are on the same page as me, and I felt this throughout the whole recruitment process. I'm looking forward to working with Phil, and Jeremy in his new role, in the future!"
Sarah Want, Team Manager, Horticulture & Agriculture Desk
​