The Challenge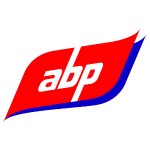 ABP Food Group is one of Europe's leading privately owned food processors providing beef, lamb and sausage products to thousands of customers across the world.
ABP required someone for a unique role – a Research Project Manager.
Combining analytical skills and large data sets, in addition to being a confident communicator dealing with suppliers and retailers – this is not the kind of role you find in many businesses. In addition, candidates needed to have a passion for working in food.
The role also involved travelling to multiple sites. An exciting but challenging brief for Luan to work on!
The Approach
We proposed our retained service to ABP as the best way of working due to the very niche nature of the role. This enabled us to do a thorough market mapping exercise and provided time to allow thorough face-to-face interviewing of the long-listed candidates. The short-listed candidates could then go through to ABP with a high level of confidence and accuracy. From start to finish, the process took just 4 weeks.
Benefits
​We are experts in our sectors. Pair this with the ability to work on a retained basis with thorough searching and dedicated time, enables us to provide results efficiently and quickly.
The use of first stage Microsoft Teams interviews makes things happen much faster. The quality feedback from ABP enabled us to keep the candidate interested and excited in this very candidate-driven market.
"What I found most beneficial about MorePeople's service is how little time I needed to invest in the process - they are easy to deal with, low maintenance and were able to understand the brief with little input and got to work straight away, all with minimal effort from myself. Due to the level of knowledge, experience and expertise MorePeople has, Luan was able to provide us with a good quality short list of candidates we could move forward with, without flooding us with CVs. I would definitely recommend MorePeople for an effortless yet expert approach to recruitment."
Dean Holroyd, Group Technical and Sustainability Director, ABP Food Group