The Challenge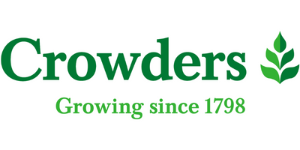 ​Crowders Nurseries are a nationally renowned wholesale grower, having grown plants for over two hundred years they have accumulated all the equipment and expertise required to produce the best possible plants at the best prices.
We've worked with Crowders for a number of years in various roles including Growing and Sales. Crowders wanted to grow their senior team with the addition of a Nursery Director. This senior and business-critical role would need sector expertise and management skills as the Nursery Managers and Head of Production would report directly.
The Approach
Having understood Crowders needed to make a senior appointment, we arranged a visit to meet them to fully understand their needs, gain a deeper understanding of the business and look around their site.
A retained 'Executive Search' was agreed so we could more thoroughly map the market and competition. This approach also allowed us to put candidates through interviews ourselves before presenting a strong shortlist for next stage. We worked to an agreed timescale and worked in partnership to make the appointment quickly.
Benefits
Site visits allowed us to truly understand the Crowders culture, the passion for their methods, the quality of products they provide and what kind of person would fit best, add maximum value and thrive in their career for the long term.
Our comprehensive industry knowledge and experience in the horticulture industry gave us an unparalleled reach to potential candidates. Working in a retained and exclusive way gave us the best possible odds of success and enabled us to cover the market thoroughly and with care. We know that our success rates are high when working in close partnership as we have with Crowders – it's great to see two happy parties at the end of the process.
"Thanks to MorePeople for their expert help and guidance, as always. We're very happy with the results of opting for Executive Search for the recruitment of our Nursery Director, Sarah has been tremendous and a credit to the MorePeople team, good work!"
James Carter, Commercial Director, Crowders