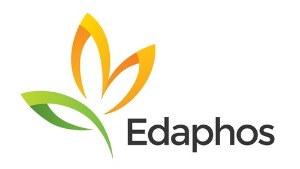 The Challenge
Edaphos is an innovative firm of Agronomists with a keen interest in nutrition and sustainable farming. Based in Oxfordshire, continued growth has seen the business looking for Agronomists to cover Oxfordshire, Berkshire, Lincolnshire, Kent and surrounding counties.
Despite actively looking for a Lincolnshire Agronomist for almost a year, Edaphos were struggling to find the right candidate - somebody with previous Agronomy experience, BASIS and FACTs qualifications and strong communication skills.
MorePeople's Agricultural team met Thom Harrington from Edaphos at 'Cereals 2019', and event which we were exhibiting at for the first time.
Our Approach
We have built a large candidate database over the years, all of whom have been pre-interviewed so that we understand their strengths and motivations. In addition to this, many of our recruiters studied agriculture related subjects at the top universities and continue to maintain connections with the student alumni.
It was this candidate network that enabled us to identify some potential candidates for the role. Following a two-stage interview process, one of the candidates was offered the role and was delighted to accept!
Benefits
Supporting events like 'Cereals' enables us to keep up-to-date with trends, innovations and challenges in the industry, as well as providing the opportunity to meet both current and potential clients.
Agronomy is a growing specialism for MorePeople, so the team were pleased to introduce our recruitment services to Edaphos and identify the right person for their business.
We have had a really good experience using MorePeople. Our contact has been very helpful. It's been lovely to not be pushed into interviewing candidates. We have adored the relaxed/softer approach of working together. We are, and will be, using MorePeople again to look for more agronomy candidates as our business grows!"
Thom Harrington, Operations Manager, Edaphos Ltd