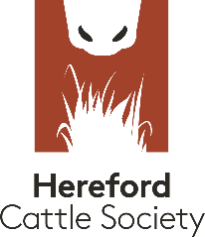 The Challenge
The Hereford is one of the UK's oldest, most recognised and iconic beef breeds. To keep up with constant change in consumer demands and in the UK agricultural sector generally, the Hereford Cattle Society was looking for a strong leader to help them prepare for the future, drive the business forward and preserve the reputation of the famous red-coated, white-faced cattle.
The Society selected MorePeople as their recruitment partner for the search as they saw the benefits of using a sector specialist to find the right candidate.
Our Approach
Guy Moreton, MorePeople's CEO, focuses on recruitment for Director level roles, and he spent significant time in video meetings really getting to know the Society's Council members and developing a thorough understanding of the type of candidate they were looking for.
There was huge interest in the role and seven high calibre candidates were shortlisted by the Society, in conjunction with Guy who had pre-interviewed them all. To comply with social distancing requirements, video interviews were co-ordinated by MorePeople and each candidate faced a panel of seven – the Society's recruitment sub-committee and Guy as facilitator. Interviews were supplemented with a range of recruitment assessment tools.
It was quite a daunting experience for all involved, however all ran smoothly and the Society were delighted to invite three of the candidates for a face-to-face second stage interview at a Hereford farm. This resulted in the successful placement of a new Director of Operations, Paul Sneyd, who commented:
"Guy made me feel totally at ease with the process, which gave me great confidence."
Benefits
With over 20 years of experience recruiting in the food, agriculture and horticulture sectors, MorePeople was the ideal partner for this search. The candidate network built during this time allowed the team to identify a wide range of suitable candidates for this exciting role.
For SMEs in particular who don't recruit very regularly, having an external recruiter manage the process from start to finish is a real benefit, particularly when there are several decision-makers involved.
"We were delighted with the level of interest in the Society and the quality of candidates that were put forward for the role. Despite challenging times that we're living in, the whole recruitment process was managed expertly by Guy and his team. His guidance really helped us to select the most suitable candidate and we're looking forward to seeing the Society develop and grow over the coming years."
Phil Allman, Chairman, Hereford Cattle Society