The Challenge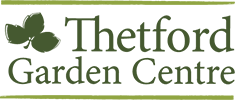 Thetford Garden Centre is a popular independent garden centre, established in 1982, it remains a family business.
The MorePeople team has worked with Thetford Garden Centre since 2011 and enjoys an excellent relationship with the team. We work hard to understand our customer's needs and culture.
Due to the expansion of the business, they needed assistance in recruiting for a new role which would sit within the senior team.
Our Approach
Having invested the time to visit the site, meeting with the key stakeholders and researching the business, we had a good understanding of the personality and background that Thetford was looking for in their desired candidates.
Despite the potentially challenging location and the business need for a candidate with relevant experience, MorePeople managed to find the perfect candidate who has now started and is excelling within the role.
Benefits
MorePeople has been recruiting for Garden and Leisure industries for over 20 years, we understand the challenges faced by businesses and hiring managers. We have a strong pool of talent, and we keep in touch frequently with passive candidates. This helps us recruit for roles even in remote parts of the country, saving our clients time, effort and money.
"Thetford GC has used MorePeople several times over the last few years and recently for a senior manager's role. They were very attentive in understanding us as a business and our requirements, but equally in finding the right fit in terms of experience and personality of the candidates. Really pleased with their service and a successful outcome!"
Julian Chittock, General Manager, Thetford Garden Centre