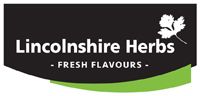 The Challenge
Lincolnshire Herbs is one of the largest growers of fresh cut and living pot herbs in the UK, supplying to retail, food service, wholesale markets and manufacturing.
MorePeople have filled a variety of roles for the business since 2011, including a Technical Manager role in December 2019. This was the first Technical role that our recruitment team had worked on for Lincolnshire Herbs, but our extensive knowledge of the industry and the business put us in a great position to search for the right candidate.
Our Approach
MorePeople have built a strong relationship with the hiring team at Lincolnshire Herbs over the years, including a visit to the client site in Bourne to see where and how the products are grown, and to gain a better understanding of the company culture.
Coupled with 20 years of experience of recruiting for the fresh produce industry, this insight allowed us to identify a strong selection of potential candidates, all of whom were interviewed by client.
Three excellent candidates made it through to a second stage interview, which resulted in a successful placement.
"I was really impressed with the communication that was maintained with MorePeople throughout the whole process. Luan Harrison was in regular contact to keep me informed with open and honest feedback about how the candidate search was progressing. In terms of the calibre of candidates that were put forward for the role, I felt that Luan fully understood what we were looking for, hence why we ended up interviewing them all! Having also engaged the services of another recruiter to help fill this role, I wouldn't hesitate to recommend MorePeople as, in our experience, nobody else delivers as well. They are our 'go to' recruiter."
Tamsin Davis, HR Manager, Lincolnshire Herbs