about 3 years ago by Claire Smith
​MorePeople has been in business for 20 years in 2020. As part of our celebrations for hitting this milestone, we're asking some of our valued clients and candidates from over the years to look back at some of their highlights and challenges and make predictions for the next 20.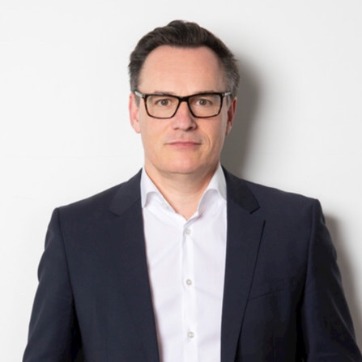 We spoke to Nigel Trood, Non-executive Director/Adviser in the fresh produce industry and former Managing Director of The Fresh Produce Centre, part of Fresca Group.
1. What do you see as your biggest accomplishment of the last 20 years?
Whilst there are many, I would have to say building and leading successful teams in business to deliver sustainable profitable business growth. I have been fortunate enough to manage a major global branded company and own label businesses working in partnership with most of the major UK retailers. I enjoyed challenging the various business models to improve their relevance in the market and ultimately create greater commercial momentum.
2. What has been your most memorable career moment of the last 20 years?
Prior to joining Fresca, I was Managing Director of Red Bull UK. We wanted to host events at some of London's most iconic venues and, despite significant bureaucratic challenges, I made this happen. A huge amount of planning and logistics went into getting them off the ground, but we held live events at places like the Battersea Power Station and the O2, attracting crowds of around 40,000.
3. What's the biggest challenge you have faced in the last 20 years?
To be honest, I find my current situation the most challenging. When I left Fresca, my plan was to live between Austria and London, working as a non-exec or adviser for a number of businesses. While I can still carry out these roles, the Covid-19 pandemic has made travel really difficult so I'm having to rely on video and phone calls. I know many of us are facing the same challenges, but produce is a real people industry and I much prefer to work face-to-face with people and teams. I think many of the great business ideas are generated when people are mentally and physically together.
4. If you could go back to the year 2000, what one piece of advice would you give yourself?
Be more open-minded to what goes on outside your particular area of expertise. You can pick up so many ideas from other industries that can be applied to the fresh produce industry.
5. What do you predict will be the big trends in the food/fresh produce industry in 20 years' time?
Covid-19 has created huge momentum for the healthy eating agenda and I think this will continue to grow. People are becoming more interested in where their food comes from and a preference for local produce is emerging.
6. What do the next 20 years look like for you?
I plan to carry on working with businesses on an advisory basis, and I'm also keen to give something back to the sector through either a charitable initiative or a not-for-profit business. Marcus Rashford's free school meals campaign has really inspired me.
7. What is the best piece of advice you could give to a 20-year-old candidate just starting their career in the industry?
If you're not passionate about the industry, then it's not for you. Working in food and fresh produce is something that, in my experience, is in your blood and it's more than just a job.
8. How long have you been a client/candidate of MorePeople?
I've known Guy for well over 20 years, but met him as a candidate back in 2012 when I was looking to leave Red Bull. He helped me secure a role in the fresh produce sector with one of the major players in the industry, which was the Fresca Group.
9. Where/how did you meet MorePeople?
I started life as a fresh produce buyer for Sainsbury's and met Guy when he was a flower trader. Despite not dealing with him directly, I knew who he was as he lit up the office when he was around. He was so passionate… and still is!
10. In 20 words or less, how would you describe MorePeople?
Passionate about the market. Caring about people. Always wanting to learn more.
I consider Guy to be a real friend, however I have to say that when it comes to choice of football teams I have no respect for him!
Read more Q&A's: