about 3 years ago by Claire Smith
​MorePeople has been in business for 20 years in 2020. As part of our celebrations for hitting this milestone, we're asking some of our valued clients and candidates from over the years to look back at some of their highlights and challenges and make predictions for the next 20.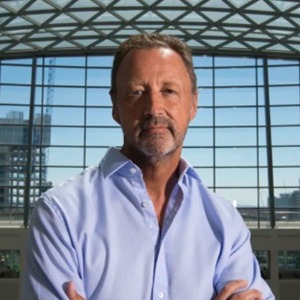 We spoke to Steve Murrells, CEO of the Co-op Group since 2017 having previously led the Co-op's Food business since 2012.
1. What do you see as your biggest accomplishment of the last 20 years?
Saving the Co-op from going under and turning around the Group and its Food business from being the laggards of the Industry to 7 years of growth.
2. What has been your most memorable career moment of the last 20 years?
Becoming Group CEO at The Co-op and being recognised by my peers as Retail business leader in 2017.
3. What's the biggest challenge you have faced in the last 20 years?
My biggest challenge would have to be steering the Group through the Covid-19 Pandemic. Running a Food, Funeral, Insurance, Legal Services and Health business has meant we have fed and cared for the nation at a time where we needed to look after our colleagues and help communities.
4. If you could go back to the year 2000, what one piece of advice would you give yourself?
Bring about change faster and identify and develop people capability sooner.
5. What do you predict will be the big trends in the food/fresh produce industry in 20 years' time?
The food trends ahead are e-commerce, Hyperlocal and VFM – Value For Money.
6. What do the next 20 years look like for your business?
The future looks bright for the Co-op - our ethical model of doing business in a different way and focusing on social issues in society and communities plays into the genre of what people are looking for, and they can see Co-op leading in this space. Our Vision of 'co-operating for a fairer world' and recognising that 'doing good is good for business' holds us in good stead for another 180 years!
7. What is the best piece of advice you could give to a 20-year-old candidate just starting their career in the industry?
Go and work for a business that has a purpose-driven strategy and goes way beyond CSR.
8. How long have you been a client/candidate of MorePeople?
On and off for the last 10 years.
9. Where/how did you meet MorePeople?
I have known Guy for nearly 20 years, first getting to know him when I was Trading Director for Produce at Tesco.
10. In 20 words or less, how would you describe MorePeople?
Authenticity and focused sum up the culture and approach of this business.
Read more Q&A's: