about 3 years ago by Claire Smith
​​MorePeople has been in business for 20 years in 2020. As part of our celebrations for hitting this milestone, we're asking some of our valued clients and candidates from over the years to look back at some of their highlights and challenges and make predictions for the next 20.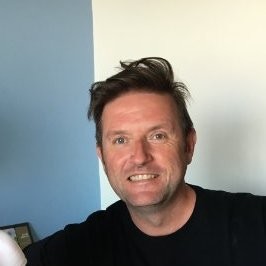 We spoke to Steve Maxwell, CEO of Worldwide Fruit, an international fruit marketing and distribution company.
1. What do you see as your biggest accomplishment of the last 20 years?
I don't want to be cheesy but for me there's a really easy answer – it's the team we've built at Worldwide Fruit. Genuinely believe we have Best in Class people with a fantastic mix of skills and attitude.
Answer B is the success of Jazz apples!
2. What has been your most memorable career moment of the last 20 years?
It would be the lightbulb moment when we realised the benefits that 'Lean' could give us. Lean isn't just a production thing, it's a way of working that enables you to be a better supplier. Continuous Improvement is our engine.
3. What's the biggest challenge you have faced in the last 20 years?
There have been many over the years; losing business, an expensive packhouse closure, ethical issues in the supply chain, people. Sometimes the issues can be spotted and sometimes they blindside you; the key thing is how you respond. We try to lead courageously, be honest and transparent, do the work, be resilient and stay positive.
4. If you could go back to the year 2000, what one piece of advice would you give yourself?
Learn about Purpose, People, Process.
And back Red Marauder to win the 2001 Grand National!
5. What do you predict will be the big trends in the food/fresh produce industry in 20 years' time?
How and where we, as consumers, buy food will continue to evolve. Digital channels will grow. I think Wellness will be hugely important and Fresh Produce will benefit from that. There will be personalised plans advising what is right for you as an individual. That doesn't mean Health trumps Taste. They will be equally important.
6. What do the next 20 years look like for your business?
Exciting!!
7. What is the best piece of advice you could give to a 20-year-old candidate just starting their career in the industry?
Be obsessed about learning. Ask questions. Be really helpful. Embrace the 'boring' work as it will give you real insight. Always aim high.
8. How long have you been a client/candidate of MorePeople?
For nearly as long as MorePeople have been going.
9. Where/how did you meet MorePeople?
I can't remember not knowing Guy and Peter.
10. In 20 words or less, how would you describe MorePeople?
Great people, passionate about our business and our industry, who are really good at their jobs.
Read more Q&A's: