almost 3 years ago by Claire Smith
​MorePeople has been in business for 20 years! As part of our celebrations for hitting this milestone, we're asking some of our valued clients and candidates from over the years to look back at some of their highlights and challenges and make predictions for the next 20.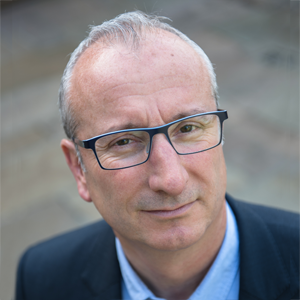 We spoke to Peter Durose, Managing Director of Coregeo, a specialist in taking fresh produce brands to market.
1. What do you see as your biggest accomplishment of the last 20 years?
I have been very fortunate to work in some amazing businesses with fantastic teams, so choosing a biggest accomplishment is quite hard for all sorts of different reasons, but would have to say the set up of the Tesco Stores business in Malaysia which is now the leading No.1 retailer in the country and a great legacy business.
2. What has been your most memorable career moment of the last 20 years?
Starting my own Produce business with my business partner in 2008 with a clear vision of what we were going to do and how we would work together to build a new business. Running your own business, I think, is one of the most amazing feelings you can have for both the good and difficult times which all companies get at some point.
But having worked in some brilliant large corporate giants to go off and set up your own business is a fabulous memory and experience.
3. What's the biggest challenge you have faced in the last 20 years?
My initial thought was of difficult market conditions like 19p per kilo bananas, but I probably go back to Malaysia when I first arrived and was given the layout for a hypermarket in Thailand and asked in my first week what we needed to change for the Malaysian market!
It was daunting, but great fun, as was the recruitment of a brilliant local team to work with me in developing the design, layout and ranging for our first store.
The day it opened was an astonishing experience with incredible sales, such as the special offer on DVD players which sold 2000 units in the first two hours!!
A huge challenge but great fun with a lovely set of people.
4. If you could go back to the year 2000, what one piece of advice would you give yourself?
Our first child was born in the year 2000, which was a great start to a new millennium that has been a good one for me and my family.
Twenty years on, and with our two daughters already at University, I would tell myself not to sweat the small stuff and make as much time for your family as you can!
5. What do you predict will be the big trends in the food/fresh produce industry in 20 years' time?
- The switch to plant-based foods is still only at the beginning and will become much, much bigger and successful, driven not just by younger age groups
- Online has had an incredible surge due to Covid and I think this will make a real change to shopping behaviour that will be for the long term and could result in a massive shift in the proportion of Food and Fresh Produce purchased online
- Brands will lead the way online by establishing a direct dialogue and relationship with their customers
6. What do the next 20 years look like for your business?
Coregeo is now twenty years on and has come a long way but I believe the growth rates we are achieving now are sustainable.
This is because we have great brands that are not near maturity and can continue to grow in the market, and I hope that the really exciting thing will be the discovery of new innovative varieties that will become the brands of the future.
7. What is the best piece of advice you could give to a 20-year-old candidate just starting their career in the industry?
Remember the most important people for your business are your growers and your customers.
The other key thing is that it is not just what you do that is important but the way you deliver it.
8. How long have you been a client/candidate of MorePeople?
Too long!! By which I mean years dates me badly!!
9. Where/how did you meet MorePeople?
I met Guy first when he was Commercial Director of Zwetsloots and I had joined Tesco in 1996. I'm pretty sure we spoke very soon after he first set up MorePeople.
10. In 20 words or less, how would you describe MorePeople?
Passionate, professional and great people.
Read more Q&A's:
- Christine Tacon
- Steve Maxwell
- Steve Murrells
- Nigel Trood
- Tony Reynolds
- Guy Moreton