almost 3 years ago by Claire Smith
​MorePeople has been in business for 20 years! As part of our celebrations for hitting this milestone, we're asking some of our valued clients and candidates from over the years to look back at some of their highlights and challenges and make predictions for the next 20.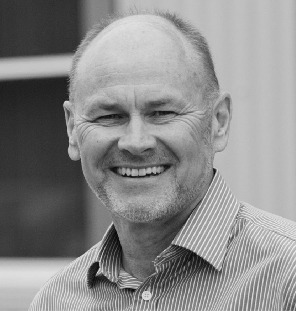 Next up in our interview series is Ian Craig of Fresca Group.
Ian was Group Chief Executive of Fresca Group from 2014 to 2020 and now has responsibility for the development of strategic projects.
1. What do you see as your biggest accomplishment of the last 20 years?
Becoming Chief Executive of the largest privately owned fresh produce company in 2014. The heritage of the Fresca Group is unique in the sector and because our colleagues can own a part of the Group, being seen and available to everyone has been a very satisfying element of my responsibilities.
2. What has been your most memorable career moment of the last 20 years?
Without doubt it was turning Thanet Earth around from a situation in February 2010 when this fabulous concept had lost £6m in the first year of trading and had enough cash to last just one more month. I arrived with an overnight bag and 25 years of experience of fresh produce supply to UK retailers and motivated a fine leadership team to establish a sustainable future for a business that is held in high regard by customers and competitors.
3. What's the biggest challenge you have faced in the last 20 years?
Same answer as 2. Which meant working 150 miles from home and the dreaded weekly commute using the M25, M11 and the old A14!
4. If you could go back to the year 2000, what one piece of advice would you give yourself?
When an opportunity is available to take control of your own destiny, then take a risk and go for it. There will be many obstacles, some negative advice, but the last twenty years has proved that being in control is very rewarding.
5. What do you predict will be the big trends in the food/fresh produce industry in 20 years' time?
Government guidance and incentives will drive a varied diet to include more fruit, salad and vegetables and we will all have several meat-free meals in our weekly consumption. More of these products will be grown in the UK with innovative growing technology.
6. What do the next 20 years look like for your business?
The future looks good for the Fresca Group; the mixed nature of our businesses as customer facing, importers, wholesalers, growers, service providers and varietal developers gives the Group access to the entire UK market and the increasing consumption of healthy fresh produce.
7. What is the best piece of advice you could give to a 20-year-old candidate just starting their career in the industry?
Make sure that your employer allows you to experience all the functions of a fresh produce business from customer management to operations to technical to finance. You will become a specialist, but the early year's understanding of the other functions will be invaluable.
8. How long have you been a client/candidate of MorePeople?
I may be corrected but I think that it is the full 20!
9. Where/how did you meet MorePeople?
I knew Guy from before MorePeople as we were both hungry young managers sitting in reception at Stamford House waiting to sell flowers and potatoes to a certain retailer based just south of Blackfriars Bridge.
10. In 20 words or less, how would you describe MorePeople?
A successful, professional and skillful recruitment organisation with a style that continues to reflect the founders.
Read more Q&A's:
- Peter Durose
- Christine Tacon
- Steve Maxwell
- Steve Murrells
- Nigel Trood
- Tony Reynolds
- Guy Moreton